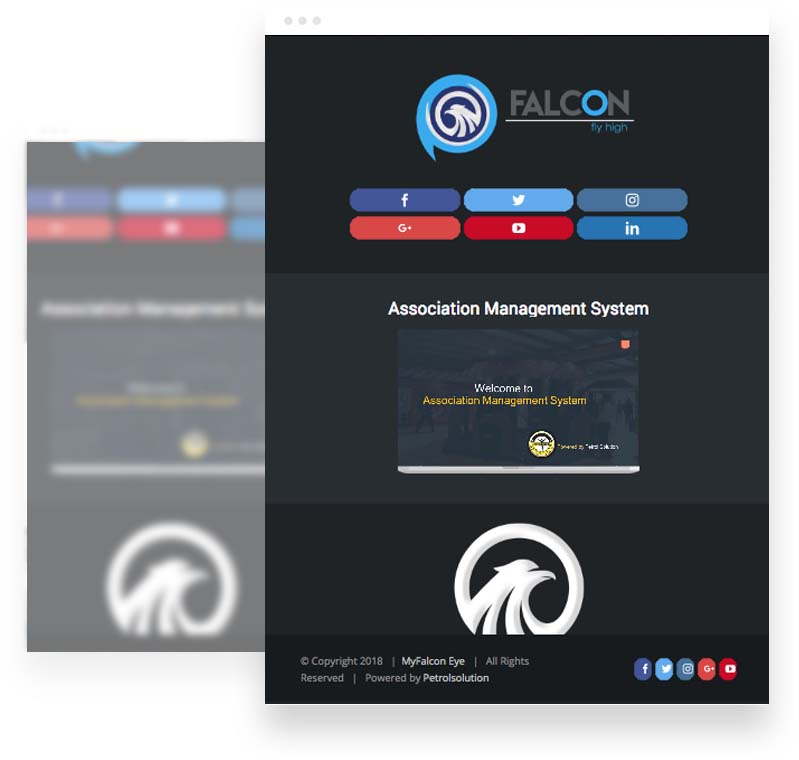 Eye FALCON Assosiation Management System
FALCON-AMS that has been targeted to cater to the needs of different association working around the globe. FALCON-AMS will bring every member of a particular organization on one page with each member having its own profile (depending on the membership type) account that would act as an advertising tool for the association plus its members.
Furthermore, the FALCON-AMS would be completely Search Engine Optimization ("SEO") that would increase the ranking of FALCON-AMS on searching web plus it would direct relevant traffic to the profile of any member of the association. Moreover, FALCON-AMS would also act as a bridge between association among its members and allied industry and also with the local and international market. Last but not least the individual profiling of members would strengthen the position of any Association. (For detailed understanding about the system kindly find the uploaded profile about Falcon-AMS)
Event Management System
Event Management System is the brainchild of Team Petrol Solution. The said system is non-existent in the local market. The said system was first utilized and applied us in our exhibition by the name of Pakistan Auto Show and we believe that the said development efficiently catered the heavy traffic of the subject event. Since then EMS has been popular in the event management industry and the usage rights have been given to many of big event management companies.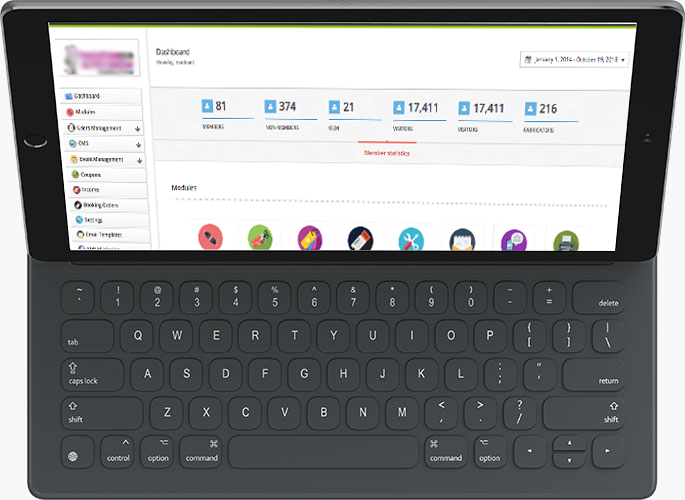 School Management System is another innovation of our dedicated team. Although the said system is in its initial as we have till targeted few of the renowned schools. It is one the most comprehensive system that is currently available in the market. The said system will integrate all the activities of a particular school and would give it a platform to provide quality education in an efficient manner. Furthermore, it would open a window for the parents to keep themselves updated about the progress of their children.
Learning Management System is another system which is one of its kind. The said has been recently deployed in K-Electric to cater to training needs of the entity. LMS would provide a tool for training division of any association in better and efficiently portray their ideas to employees of every cadre.
Enterprise Resource Planning is the backbone of our organization. The said system has been formed in a manner that would be modified and cater to the needs to every organization falling in any industry. The said division/system has a list of satisfied customers to its tally. Furthermore, ERP caters not only the financial functions of any organization but it's domain also covers the other functions of the organization namely HR related etc. Our ERP division has deployed this system to most of the prestigious organizations and plans to further penetrate in the market and providing them our best of services.